Hi, I'm Michal. Welcome to my new website.
I am a reproductive health educator, consultant, and trainer. My background is in public-community health and women's reproductive health. I specialize in fertility education, breastfeeding, contraception and achieving pregnancy, sexuality, and holistic self-care. For 35 years, I have taught the Sympto-Thermal Method (STM) of Fertility Awareness to nearly 3000 clients, including hundreds of breastfeeding moms and hundreds of clients coping with hormonal imbalances like PCO. I work with diverse clients, in English and in Hebrew, leading workshops and offering private consultations from home and online, around the world.
I have been training Fertility Awareness Educators (FAE's) in Israel since 2006, and I may begin teaching internationally, in English next year (2022). My training program is recognized by AFAP. I collaborate with colleagues on three continents and with health professionals and practitioners across a broad spectrum of disciplines.
I fiercely believe that…
Having knowledge about your cycles, together with practical tools for monitoring and managing fertility is not only empowering; it can transform your life and relationship with your body. Every 12-year-old and upward should be initiated into the wonders and wisdom of their bodies, which contain innate intelligence and which communicate valuable information about our cycles, hormones, and overall health -on a daily basis! We can be "at home" in the body when we know how to love, honor, and understand its rhythms. When we are not "at home," disconnected from the value of our cycle wisdom, we pay a price that enables our culture (civil and medical) to continue to stigmatize and trivialize our cycles, symptoms and experience.
All people should have the right and freedom to choose how to manage their reproductive health needs, in ways that foster dignity, respect, autonomy, and a desire to take responsibility for one's sexual health. Your family doctor or gynecologist is not the only (default) authority or expert.
"Body Literacy," another name for fertility awareness, is an evidence-based scientific tool, in development for nearly 160 years (see timeline). A vital, acquired life skill, it leads to mastery and confidence. Being body literate makes it possible to trust the body in an entirely new way.  Body Literacy is a gift, for life, because it gives you precise tools for knowing if and when you are fertile and if and when your cycles are balanced.
Our periods and cycles can be our greatest teachers and healers. They invite us to zoom in, pay attention and listen to how our hormones communicate – about our health and not just about our fertility. Beyond knowing when we are and are not fertile, our hormones actually signal when we are in balance.  Like heart rate, blood pressure, body temperature, and respiratory rate – the menstrual cycle is the body's "fifth vital sign."
Learning to map/chart your fertility signs creates an amazing opportunity to become a proactive partner in everything related to your health and health care and to decision-making and smart choices about your sexual health and relationships.
My mission is to…
normalize and demystify the menstrual cycle and the hormones that activate it
Make sure that every client succeeds in reaching her goal: achieving, preventing, postponing pregnancy, or achieving body awareness about her cycles and fertility
Share my knowledge and experience, and my passion for this work
Provide personal follow-up and support so that every client develops the skills and confidence to trust her body
Facilitate a sacred bond which connects us to our bodies, cycles, and sexuality
Share natural tools and approaches for improving fertility and gynecological health, regulating cycles, balancing hormones and engaging in self-care
My journey has led me down a remarkable path and it is beyond gratifying to know that Fertility Awareness is on the map in Israel as it is in many other countries. A new NGO will be dedicated to the vision of making Fertility Awareness a consumer product that can be found on the shelf of every classroom and clinic. Together with my 30+ colleagues, this new NGO will work to lay the foundations for the next generation of Fertility Awareness leaders, professionals and activists. We are working to change cultural attitudes about menstruation, challenge the status quo about what effective birth control means, and improve the health and quality of life of women and people, one body and one cycle at a time.
It is a sacred privilege to guide women on their journey toward cycle mastery, healing, and empowerment because the bottom line is this: we are and can be our bodies' best experts. Fertility Awareness changed my life, as it changes the lives of everyone who longs to (re) connect and find wisdom and wholeness with their bodies, cycles, and womanhood. There is no greater gift.
You can sign up here for my periodic newsletter and blog. I welcome your stories, feedback and experiences.
Happy scrolling…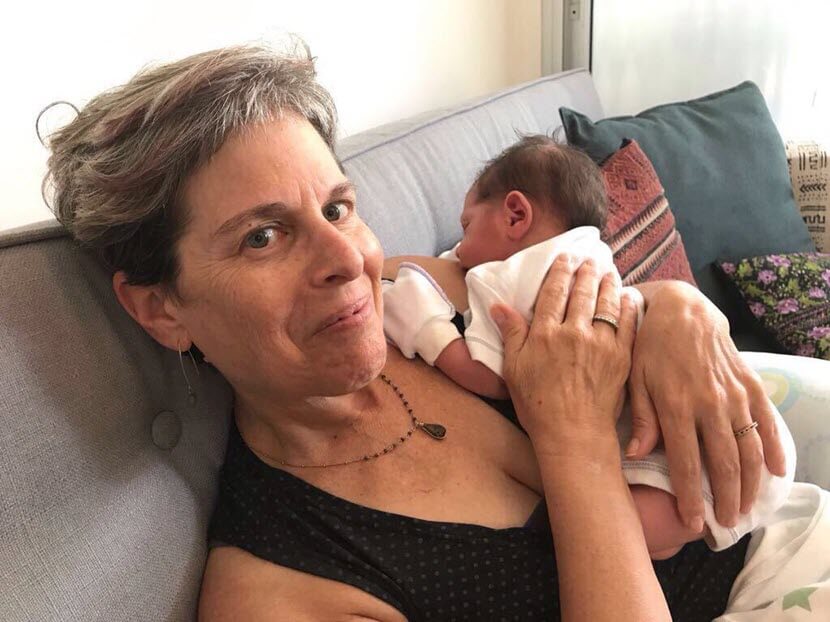 My Background
I studied education and public health at the Hebrew University and the Hadassah School of Public Health and Community Medicine. I also studied community health education and health behavior at CSUN (Calif, USA). I earned a Master's Degree in Public Health (MPH) and was a credentialed certified Health Education Specialist (CHES) for nearly 30 years.
Becoming a Fertility Awareness Pioneer
My colleague Toni Weschler (author of the best-selling book, Taking Charge of Your Fertility) and I were certified as FAEs (Fertility Awareness Educators) during the 1980s.  In 2006, I developed the first Fertility Awareness Educator training program in Israel. My program is recognized by  AFAP, the Association of Fertility Awareness Professionals. and I have been a member of the AFAP certification committee since 2016.
I spent nearly twenty years as a consultant for women's health NGO's, training health and para-health professionals to implement community and clinic-based breast health education programs targeted at diverse ethnic groups: Jewish ultra-orthodox and Haredi, secular Jewish, Arab, Druze, Palestinian (east-Jerusalem), and Russian immigrants. These programs impacted the lives of thousands of people.
Women's Health activism
I am/was a member, volunteer, or former staff person in the following organizations:
Certification Committee, Association of Fertility Awareness Professionals (AFAP). I was one of the contributors to the AFAP Core Competencies document, which outlines the professional standards of a Fertility Awareness Educator (current)
FIGS, an interdisciplinary, professional study group on female sexuality (current)
One in Nine (Breast Cancer Support Services and Education)
The Association for the Advancement of Women's Health (defunct)
Jerusalem Municipality Health Services, Coordinator of early breast cancer education for public health nurses  The Israeli Association of Health Education and Promotion (defunct)
Health Task Force, Israel Women's Network
SHILO, now known as Ladaat-Choosing Wisely)
Planned Parenthood, San Francisco, California
I lecture to Kallah teachers and Halacha advisors, nurses and nursing students, and students and practitioners of complementary medicine.
I am a mother and grandmother.  I practice yoga, fitness training, vipassana meditation, and time in nature.  I love  plants, gardens and gardening, and enjoy cooking healthy food, and reading books and articles about holistic reproductive health. I have been in a "dream work"  for nearly 25 years. I play tennis, loves jazz, partner yoga, and green smoothies. I am passionate about health empowerment, self-care and fertility goddess archaeology.