Coming Home to your body & cycle
Fertility Awareness As A Tool For Life
I am a reproductive health educator, consultant, and trainer. My background is in public health and women's reproductive health. I specialize in fertility education, breastfeeding, contraception and achieving pregnancy, sexuality and holistic self-care. For 35 years, I have taught the Sympto-Thermal Method (STM) of Fertility Awareness to nearly 3,000 clients, including hundreds of breastfeeding moms and clients coping with hormonal imbalances like PCO. I work with diverse clients, in English and Hebrew, leading workshops and offering private consultations from home and online, around the world.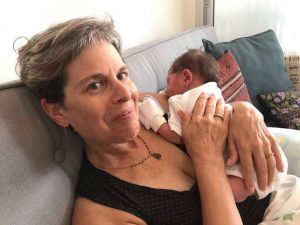 The FERTILITY AWARENESS method is a life skill acquired through intimate acquaintance with one's body and cycle. It is an educational process in which a person (and their partner) learn how to observe, record and interpret their signs of fertility. Every girl and woman can learn how her body works and know when she is fertile. This evidence-based method leans on 160 years of scientific and medical research.
Fequently asked questions Karen
36, Jerusalem
I attended Michal's FAM workshop a year and a half ago, with the aim of learning about my body and preventing pregnancy naturally. During the workshopת I was surprised to realize how little I knew about my menstrual cycle and fertility. As a girl from a traditional background, I was never taught how to prevent pregnancy, and any sign of sexuality was accompanied by shame and concealment. Even the boys I hung out with in my youth were not educated to prevent pregnancy and most of them were reluctant to wear a condom. Several times, I had to spend the last of my allowance to secretly buy the morning after pill, because I was too embarrassed to ask for advice. So much fear and stress could have been spared just knowing that most of the time, I am not even fertile! But this important detail, like many others, just slipped away from me. Today, at the age of 36, I know how to recognize my hormonal fluctuations even without filling the chart every day. I'm able to give a logical explanation for bodily experiences like menstrual pain, ovulation pain, and sudden mood swings, which could have drive me crazy in the past. In short, I believe that every girl and woman deserves to have this knowledge, the earlier on, the better. Noa
29, Tel Aviv
Learning with you and from you was so much more than just learning a method. It was a turning point in my relationship with my body, femininity and power as a woman. This journey began with a phone call that gave me the courage to go off the pill, learn about my cycle and fertility and get pregnant easily. Knowing and trusting my body led me to choose a natural birth, without any outside intervention. I truly believe that forging this connection with my body gave me the power and wisdom I needed to bring a new life into the world. The experience has been so empowering. Thank you for your support and encouragement.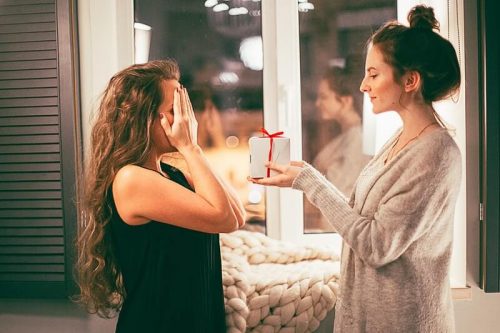 GIVE THE GIFT OF FAM TO A FRIEND
Looking for a special and memorable gift for someone you truly love? Whether she's a teenage girl or a grown woman, in a relationship or single, with or without children, the workshop will give her a real-life tool that will help her get to know her body, connect with her femininity, and know when she is fertile. You can choose between a group workshop with other women, or an individual session, with or without a partner.
Browse Our Secret(ion) Gallery
The following photos and videos illustrate the changes in secretions at different stages of the cycle. Each of us has her own secretion language, which can be learned in a FAM workshop.

Michal Schonbrun - 054-3103526